I'm sure I can speak for any University student (who had a rough first half of this semester & who took advantage of last week) when I say: this past break was so well needed.
I spent my reading week:
1. on an annual retreat with my church's youth,
2. catching up with good friends over coffee (which I realized my stomach doesn't sit well with, more on that later…) and,
3. doing a great amount of sleeping.
And for the past 3 years, it's been nothing but these 3 grand things.
They don't call it reading week for nothing... I don't think I even touched a textbook for school.
@ all my professors who will be disappointed in me:
If you've noticed though, I started a "Verse of the Week" (V.O.W) on my blog's Instagram (new) account this week, which if you're not following yet are we even friends???, you're missing out.
And, it worked out nicely because it technically is a "VOW" to get my life back together.
The retreat I went on this break helped me really put things into perspective. (Hellooo new beginnings!)
Every time I come back from a retreat like this, I vow to dive in to my faith a little deeper and express my joy the way anybody should and would: with the people I love.
I learned that faith is an intense measure of trust (according to my Bible this morning) and I realized when you have an intense trust in your significant other, in your kids, your career, etc… you usually enjoy telling people about this person or thing in your life that doesn't seem to let you down: it's something you want to praise and put on a pedestal, oui?
I figured: why aren't I treating my faith in God the same way?
So here's to sharing this part of my life with you all more. It actually feels like I'm getting closer to being myself by doing this & what a liberating feeling that is!
These retreats are for my personal and spiritual growth. I don't think I'd be who I am today if it weren't for sacrificing parties and time on Netflix to attend these. It's where I learned faith is more than simply attending church. It's diving into text, making notes, highlighting, studying. It's praying like you mean it. It's making connections like they're the only thing worth living for.
I'm so grateful for this past one actually, I think it was the best yet. (To be fair I say this every time I come back from a retreat but still.)
I went into it thinking it was more of a responsibility than an opportunity. I was planning activities, welcome packages, a workshop, etc… so going into it I didn't expect much in terms of my own personal faith.
I was so impressed though, the way I usually am when God surprises me. 
I got more out of it than I anticipated, which I won't go too far into but all I can say is that my new Instagram series speaks for itself. I realized how comfortable I am when I talk about faith, and how I should be confident about it since it's such a huge part of my life.
I am so grateful for these revelations this past retreat. I'm equally as thankful for the people who were and are always there (especially the youngsters). Thankful for the lessons. The food. The comfort. The fellowship. Jesus.
I seriously think everyone should experience a retreat: whether it's one where you get to meditate on your purpose, or get back to nature, team-build, etc… it's a must. It seriously grounds you and forces you to align yourself with the universe and I live for thatttt.
I also live for hanging out with friends, if you know anything about me and my extroverted-self. It's definitely my other favourite thing I did this past break. I reconnected with a longtime friend and it felt like home. I reconnected with another friend that has seen me cry enough times, and that felt like grace. And I spent time with family, which felt like family.
I quickly learned that coffee is horrible for me, though. I tried to give it a chance at every hang out but…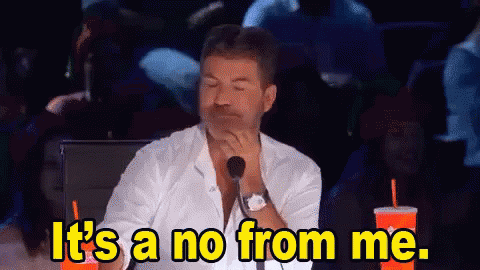 I'm glad I learned this early on in my life, before that teacher-life comes over me.
And last but not least: I got loooots of sleep. It was pure bliss.
***
That's a wrap on my Reading Week adventures, I hope yours were equally as great!!
I'm actually curious, what do you all usually do during your breaks? I don't remember ever not going on a retreat then sleeping for days after so it'd be cool to know what the rest of the world is doing!
I actually couldn't help but notice my Instagram feed was full of pics from travels so I'm assuming you're part of that 50% or the other 48% that slept. Or maybe you're part of that 2% that actually studied?
Koodos to you.
Comment below your reading week rituals!!
Otherwise, I'll see you next Monday! ❤
Amanda
---
Let's keep in touch:
📺 YOUTUBE
💭 TWITTER
👍 FACEBOOK